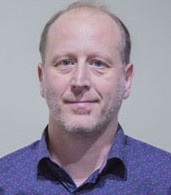 Sébastien MERKEL
Professeur Université de Lille, FST-Dép. Physique
Bâtiment C6 - 116
Unité Matériaux et Transformations
Cité scientifique, Bât. C6
Université de Lille
59655 Villeneuve d'Ascq
France
Tel: +33 (0) 320 43 65 16
Fax: +33 (0) 320 43 65 91
Courriel

:
Envoyer un mel à Sébastien MERKEL
Page personnelle:
http://merkel.texture.rocks
Identifiant ORCID

:
0000-0003-2767-581X
Recherche
Géophysique / terre interne - Plasticité et microstructures sous conditions extrêmes de pression et de température - Anisotropie sismique
Enseignement
Enseignement à la
faculté des sciences et technologies
. Approche physique de la terre - Introduction à la planétologie - Physique de la terre et de l'environnement - Physique de la déformation et microstructures - Caractérisation structurale avancée des matériaux - Edition scientifique
Autre
Membre honoraire junior de l'Institut Universitaire de France (2014-2019)
Porteur du projet conjoint ANR-DFG TIMEleSS « Phase TransformatIons, MicrostructurEs, and their Seismic Signals from the Earth's mantle »
Thèses en cours
Jeffrey GAY, Microstructures de transformation à 650 km. Thèse débutée en 2018.
Tommaso MANDOLINI, Déformation de roches de zones de subduction sous hautes pressions . Thèse débutée en 2018. Co-directeur: Nadège HILAIRET.
Thèses soutenues
Publications
Liste complète (Le lien peut être lent)
Communications
Liste complète (Le lien peut être lent)