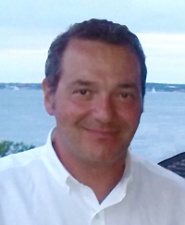 Paul RATERRON
Research professor at CNRS, assigned to the National Science Foundation (NSF), USA
Unité Matériaux et Transformations
Cité scientifique, Bât. C6
Université de Lille
59655 Villeneuve d'Ascq
France
Tel:
Fax: +33 (0) 320 43 65 91
Email

:
Send an email to Paul RATERRON
ORCID Identifier :
Research
Minéralogie Physique: défauts, propriétés de déformation et de transport des minéraux du manteau. Program Director for Geophysics, National Science Foundation, United States.
Defended PhD thesis
Elodie Amiguet, Experimental deformation of diopside in the pressure and temperature conditions of the upper mantle. Thesis defended in 2009. Other co-advisor: Patrick CORDIER. Position: Responsable affaires réglementaires, société Imerys.
Publications
Conference presentations
Full list (The link could be slow)