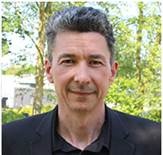 David BALLOY
Professeur Université de Lille, Polytech'Lille
Bâtiment C6 - 2è Etage - Bureau 228B
Unité Matériaux et Transformations
Cité scientifique, Bât. C6
Université de Lille
59655 Villeneuve d'Ascq
France
Tel: 03.20.43.49.22
Fax: +33 (0) 320 43 65 91
Courriel

:
Envoyer un mel à David BALLOY
Identifiant ORCID

:
0000-0003-3505-2786
Recherche
Elaboration de structures architecturées par voie de fonderie (application au drainage thermique local, composites bimétalliques et composites métal polymère. Texturation de surfaces. Cuivre, aluminium, acier inox)
Réactivité des métaux et revêtements métalliques en milieux sévères (métaux liquide, verres liquide),
Corrosion des métaux mesures et protections
Evaluation des impacts environnementaux des procédés métallurgiques, recyclage des métaux
Enseignement
Métallurgie générale
Mise en forme des métaux
Responsable du DU "Coordinateur International en Soudage (IWE)" de Polytech Lille
Thèses en cours
Tao AN, Design, realization and study of bimetallic and metallic based composite materials with co mixed process: additive manufacturing/foundry/powder metallurgy for heat exchange in braking systems . Thèse débutée en 2020.
Kevin DOURGAPARSAD, Design des surfaces anti fouling sur aciers microstructurés . Thèse débutée en 2020. Co-direction: Maude JIMENEZ.
Aleksandra CIEPLAK, Etude de la mouillabilité et de la corrosion d'un revêtement dans le zinc liquide . Thèse débutée en 2020.
Thèses soutenues
Léo Li Zaïdo, Influence de la microstructure sur les propriétés mécaniques et les mécanismes d'endommagement d'un alliage Al-Si-Cu étudié via des analyses in-situ 2D et 3D. Thèse soutenue en 2016. Co-direction: N. Limodin (LML), P. Quaegebeur (LML).
Publications
Communications
Liste complète (Le lien peut être lent)