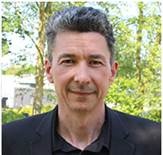 David BALLOY
Professeur Université de Lille, Polytech'Lille
Bâtiment C6 - 2è Etage - Bureau 228B
Unité Matériaux et Transformations
Cité scientifique, Bât. C6
Université de Lille
59655 Villeneuve d'Ascq
France
Tel: 03.20.43.49.22
Fax: +33 (0) 320 43 65 91
Courriel

:
Envoyer un mel à David BALLOY
Identifiant ORCID

:
0000-0003-3505-2786
Thèses en cours
Tao AN, Design, realization and study of bimetallic and metallic based composite materials with co mixed process: additive manufacturing/foundry/powder metallurgy for heat exchange in braking systems . Thèse débutée en 2020.
Kevin DOURGAPARSAD, Design des surfaces anti fouling sur aciers microstructurés . Thèse débutée en 2020. Co-direction: Maude JIMENEZ.
Aleksandra CIEPLAK, Etude de la mouillabilité et de la corrosion d'un revêtement dans le zinc liquide . Thèse débutée en 2020.
Thèses soutenues
Léo Li Zaïdo, Influence de la microstructure sur les propriétés mécaniques et les mécanismes d'endommagement d'un alliage Al-Si-Cu étudié via des analyses in-situ 2D et 3D. Thèse soutenue en 2016. Co-direction: N. Limodin (LML), P. Quaegebeur (LML).
Publications
Communications
Liste complète (Le lien peut être lent)