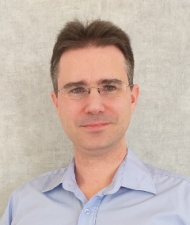 Pierre HIREL
Maitre de Conférences Université de Lille, FST-Dép. Physique
Bâtiment C6 - Bureau 214
Unité Matériaux et Transformations
Cité scientifique, Bât. C6
Université de Lille
59655 Villeneuve d'Ascq
France
Tel: +33 (0)320 33 71 42
Fax: +33 (0) 320 43 65 91
Courriel

:
Envoyer un mel à Pierre HIREL
Page personnelle:
https://pierrehirel.info
Identifiant ORCID

:
0000-0002-7488-8466
Recherche
Modélisation de la plasticité des minéraux du manteau terrestre. J'étudie les propriétés mécaniques, les dislocations, les joints de grains et la diffusion dans des matériaux complexes comme les céramiques et les minéraux, au moyen de simulations à l'échelle atomique.
Enseignement
Enseignements à l'
UFR de Physique
: Physique L1 - Physique pour géologues - Thermodynamique - Programmation en C
Codes développés
Atomsk - Un code pour manipuler les systèmes atomiques
Thèses soutenues
Konstantinos THOMAIDIS, Do mantle xenoliths preserved water signature from the lithospheric mantle and how ? An experimental et numerical approach . Thèse soutenue en 2022. Co-directeur: Jannick INGRIN.
Publications
Liste complète (Le lien peut être lent)
Communications
Liste complète (Le lien peut être lent)