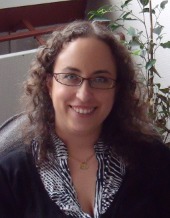 Karine GOURIET
Assistant professor
Bat C6 bureau 213
Unité Matériaux et Transformations
Cité scientifique, Bât. C6
Université de Lille
59655 Villeneuve d'Ascq
France
Tel: +33 320 43 43 98
Fax: +33 (0) 320 43 65 91
Email

:
Send an email to Karine GOURIET
ORCID Identifier :
Research
Numerical modeling of deep Earth minerals plasticity
Teaching
Teaching in Physics
Current PhD thesis
Timmo WEIDNER, Development of dislocation electron tomography association with dislocation dynamics for the fundamental plasticity study of olivine . Thesis started in 2021. Other co-advisors: Alexandre MUSSI, Patrick CORDIER.
Publications
Conference presentations
Full list (The link could be slow)