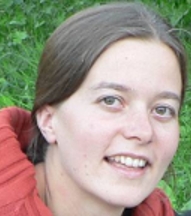 Marie-Noëlle Avettand-Fénoël
Assistant Professor
Bâtiment C6 - 234
Unité Matériaux et Transformations
Cité scientifique, Bât. C6
Université de Lille
59655 Villeneuve d'Ascq
France
Tel: + 33 (0) 320 43 69 27
Fax: +33 (0) 320 43 65 91
Email

:
Send an email to Marie-Noëlle Avettand-Fénoël
ORCID Identifier

:
0000-0001-8353-6502
Research
Metallurgy, phase transformations, relations between process parameters, microstructure and mechanical properties.
Teaching
Metallurgy, phase diagrams, materials selection.

Keywords : High deformations, surface treatment, nanomaterials, precipitation, alloying, thermodynamics of alloys.
Current PhD thesis
Chloé GRANDJEAN, Développement et optimisation d'un alliage d'aluminium à gradient de structure. Thesis started in 2023.
Jules L HOSTIS, Etude de l'effet de l'histoire thermique sur les transformations de phases et les contraintes résiduelles d'une pièce en acier inoxydable obtenue par fabrication additive arc-fil : couplage entre expérience et modélisation . Thesis started in 2021. Other co-advisor: Ludovic THUINET.
Defended PhD thesis
Jaeyoung Kwon, The origin and nature of metastable intermetallic compounds produced by thermo-mechanical joining processes of metals : mechanical alloying in Al-Cu system . Thesis defended in 2013. Other co-advisors: Rémy BESSON, Ludovic THUINET. Position: Test and shipping scheduler, MELEXIS.
Adrian Anghelus, Elaboration of multilayers by controlled accumulative roll bonding. Thesis defended in 2012. Other co-advisors: Roland Taillard, Catherine CORDIER. Position: CDI en Roumanie.
Patents
2017 -

K. Naji

, M. N. Avettand-Fènoël, R. Taillard, E. Laurans: Joint isolant de rail.
FR 3045078 B1 EP 3 178 991 A1
Publications
Full list (The link could be slow)
Conference presentations
Full list (The link could be slow)