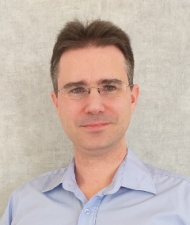 Pierre HIREL
Assistant Professor
Bâtiment C6 - Bureau 214
Unité Matériaux et Transformations
Cité scientifique, Bât. C6
Université de Lille
59655 Villeneuve d'Ascq
France
Tel: +33 (0)320 33 71 42
Fax: +33 (0) 320 43 65 91
Email

:
Send an email to Pierre HIREL
Homepage:
https://pierrehirel.info
ORCID Identifier

:
0000-0002-7488-8466
Research
Modeling plasticity of minerals of the Earth's mantle. I study the mechanical properties, dislocations, grain boundaries and diffusion in complex materials such as ceramics and minerals, with atomic-scale simulations.
Teaching
Teachings at the Physics Department : Newtonian mechanics, Thermodynamics, Electromagnetism, Physics for geologists, C programming.
Codes developped
Atomsk - A tool to manipulate atomic systems
Defended PhD thesis
Konstantinos THOMAIDIS, Do mantle xenoliths preserved water signature from the lithospheric mantle and how ? An experimental et numerical approach . Thesis defended in 2022. Other co-advisor: Jannick INGRIN.
Publications
Full list (The link could be slow)
Conference presentations
Full list (The link could be slow)